Opening of the Cafeteria (October 22, 2014)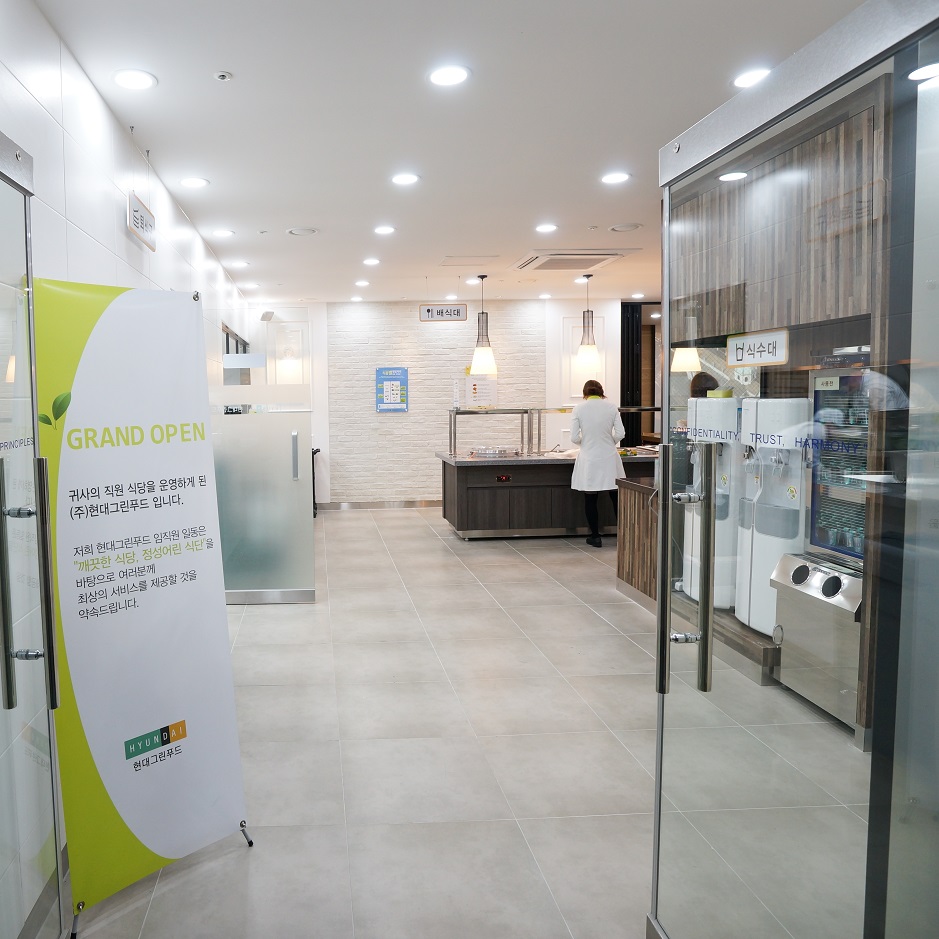 Entrance to the Cafeteria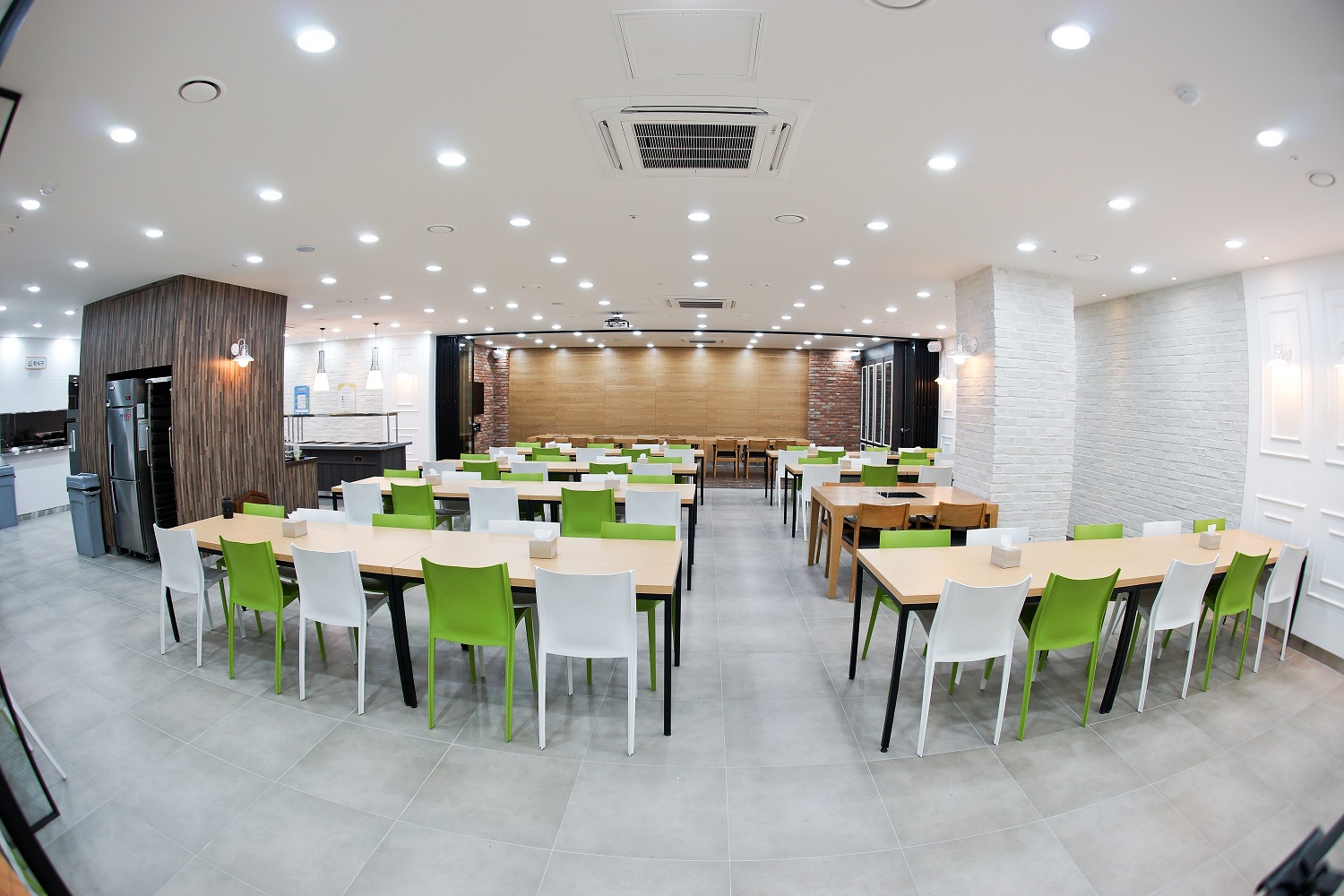 Inside of the Cafeteria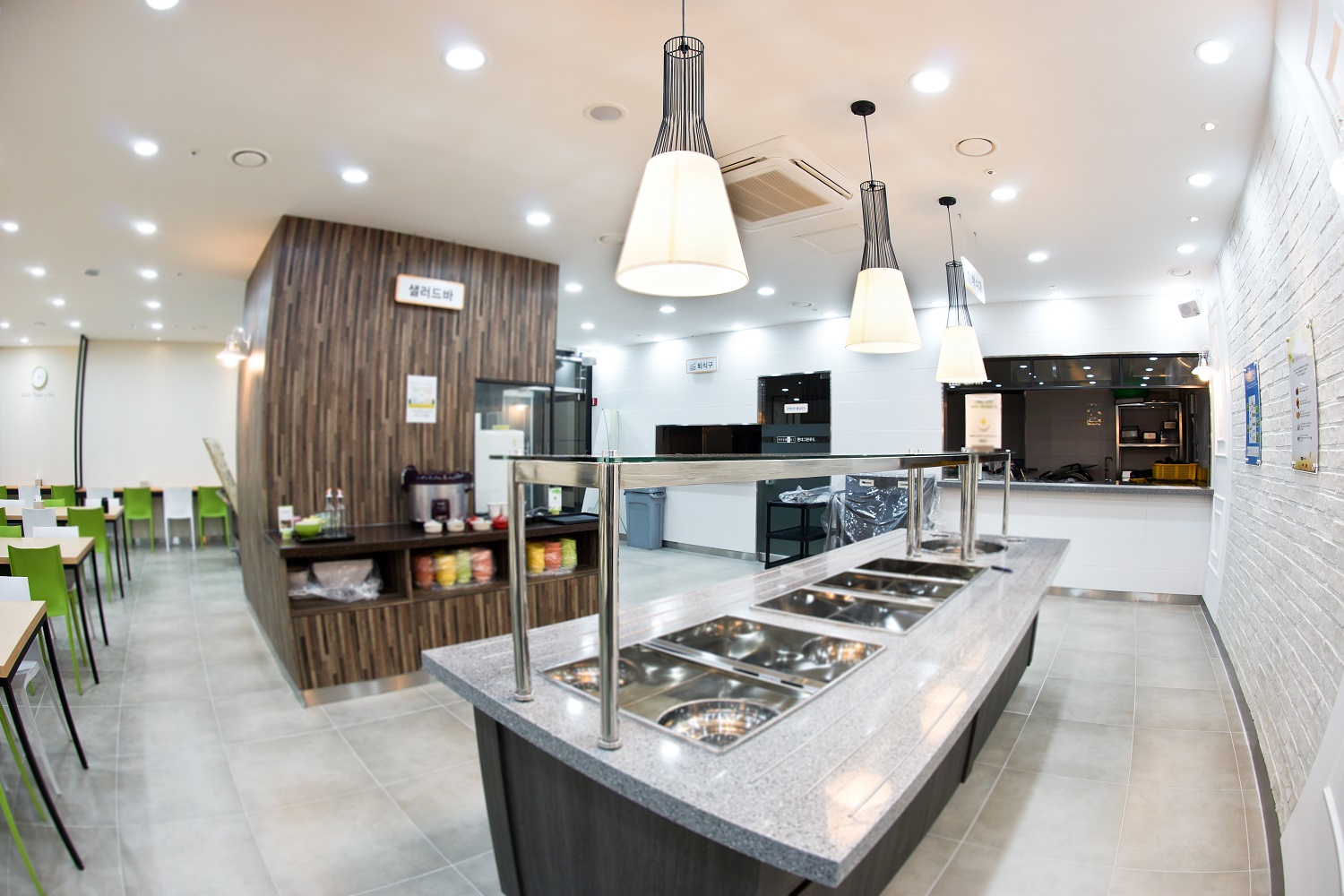 Salad Bar in the Cafeteria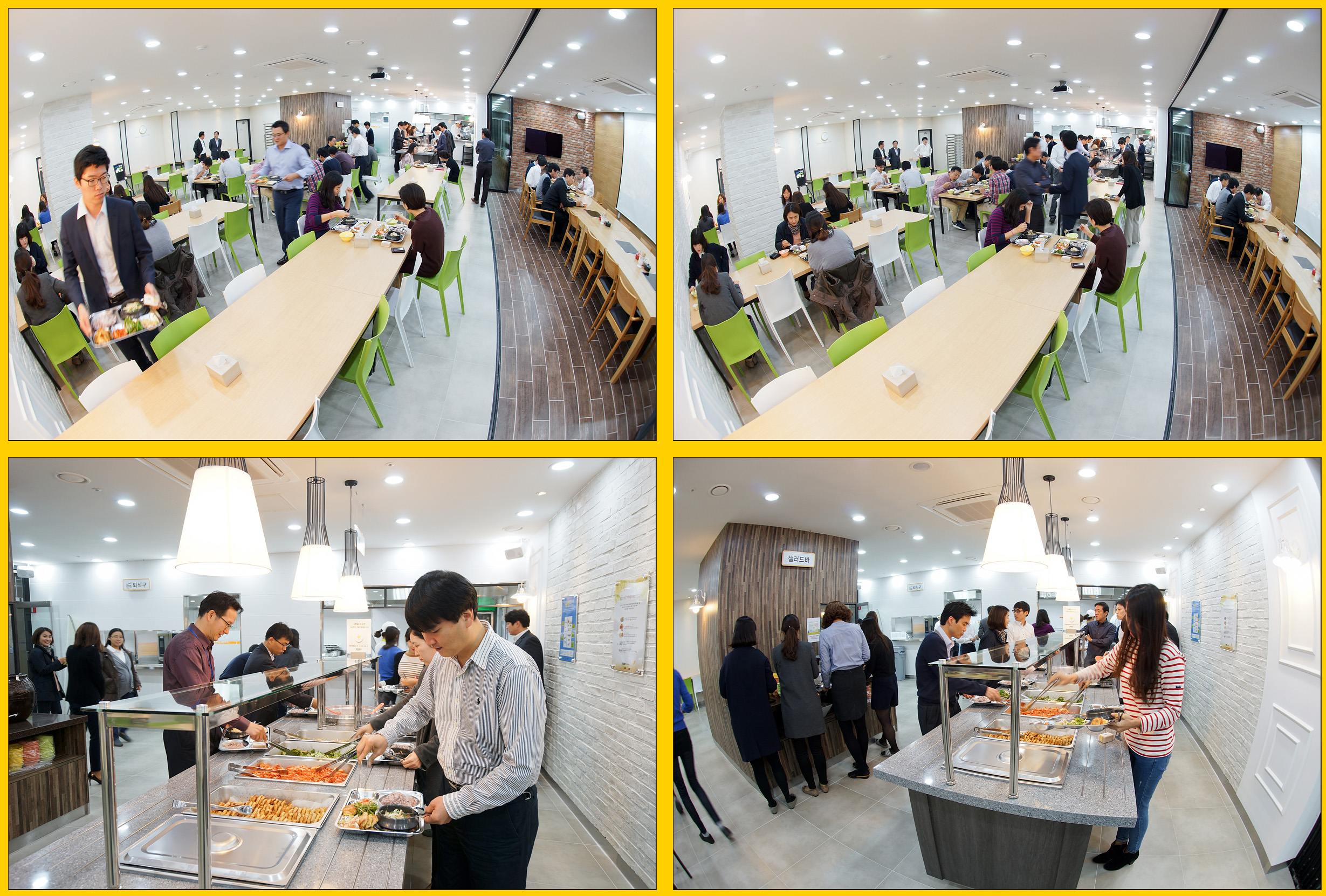 Koreana Patent Firm opened the cafeteria for our employees on October 22, 2014, the first of its kind in the industry.
The cafeteria was intended to provide balanced and nutritious food to our employees, and to help ease their concerns about how to maintain a well-balanced diet during their busy daily life. Hyundai Green Food, which provides wholesome food services to companies and schools, has been contracted to serve lunch and dinner on weekdays to Koreana.
Our cafeteria is located in the basement of our office building and can accommodate 120 people at the same time. Since it is equipped with a TV set, projector and others, it can be used for many purposes, such as a seminar room, not just an eating place.
Two or three days in a week are designated as "low-salt day," which is to reduce the intake of salt for our employees and Koreans are notoriously heavy salt users, "Ssam (meat wrapped with vegetable) day," "salad day," or the like to give some variety to the menu. In addition, the expected menu is posted in advance for the week to allow the employees to decide to eat in or out.
To better serve our employees, we are always open to suggestions.